Hamlet (2000)
In this modernization of the Shakespeare classic, the man suspected of murdering the president of the Denmark Corporation marries his widow.
Starring: Steve Zahn, Ethan Hawke, Bill Murray, Julia Stiles, Liev Schreiber, Jeffrey Wright, Kyle MacLachlan, Casey Affleck, Sam Shepard, Diane Venora, Paul Bartel, Karl Geary
Directed by: Michael Almereyda
Dramas | Crime Dramas | Dramas based on classic literature | Dramas based on Books | Independent Movies | Independent Dramas | Crime Movies
House of Cards (2013)
Three Emmy Award wins including David Fincher ("The Social Network") for Outstanding Directing for a Drama Series and nine nominations including Outstanding Drama Series went to this acclaimed political thriller. Lead Actor nominee Kevin Spacey stars as ruthless, cunning Congressman Francis Underwood, who will stop at nothing to conquer the halls of power in Washington D.C. His secret weapon: his gorgeous, ambitious, and equally conniving wife Claire (Lead Actress nominee Robin Wright).
TV Shows | TV Dramas | US TV Shows | TV Thrillers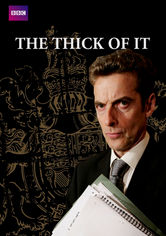 The Thick of It Series 4 (2005-2012)
This award-winning fictitious reality comedy cleverly pokes fun at the intricacies -- and ineptitude -- of the modern British government.
Starring: Peter Capaldi, Chris Addison, Roger Allam, James Smith, Rebecca Front, Joanna Scanlan, Vincent Franklin, Olivia Poulet, Will Smith
TV Shows | British TV Shows | TV Comedies | Sitcoms | British TV Comedies | BBC TV Shows