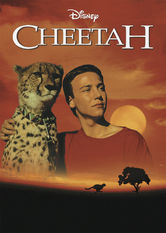 Cheetah (1989)
Reluctant to spend six months in Kenya with their scientist parents, kids adopt an orphaned cheetah then embark on a rescue when the cub is kidnapped.
Starring: Colin Mothupi, Lucy Deakins, Kuldeep Bhakoo, Breon Gorman, Timothy Landfield, Lydia Kigada, Keith Coogan, Ka Vundla
Directed by: Jeff Blyth
Movies for ages 8 to 10 | Dramas | Dramas based on Books | Family Adventures | Movies based on children's books | Family Dramas | Children & Family Movies | Movies for ages 5 to 7 | Movies for ages 11 to 12 | Animal Tales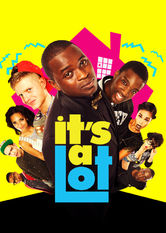 It's a Lot (2013)
Tired of his pampered, sheltered life, Shaun enrolls at an ordinary college, where he tries to fit in by romancing the hottest girl on campus.
Starring: Roxanne Pallett, Jazzie Zonzolo, Charley Palmer Merkell, Nicky Slimting Walker, Jack Doolan, Femi Oyeniran, Red Madrell, Miles McDonald, Roxy Sternberg
Directed by: Femi Oyeniran, Darwood Grace
Comedies | British Comedies | British Movies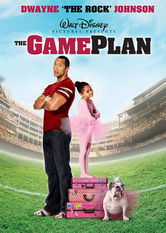 The Game Plan (2! 007)
After learning he has a 7-year-old daughter, NFL s! tar Joe Kingman must find a way to balance crushing gridiron action with being a dad.
Starring: Kyra Sedgwick, Madison Pettis, Jamal Duff, Brian White, Paige Turco, Dwayne Johnson, Roselyn Sanchez, Hayes MacArthur, Morris Chestnut
Directed by: Andy Fickman
Comedies | Movies for ages 8 to 10 | Family Features | Family Comedies | Children & Family Movies | Movies for ages 11 to 12