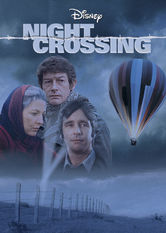 Night Crossing (1982) - PG
In this family drama based on a true story, two East German families hatch a plan to escape their Cold War-era homeland using hot-air balloons.
Starring: Jane Alexander, Ian Bannen, John Hurt, Keith McKeon, Anne Stallybrass, Geoffrey Liesik, Matthew Taylor, Beau Bridges, Doug McKeon, Glynnis O'Connor, Michael Liesik
Directed by: Delbert Mann
Dramas | Dramas based on real life | British Movies | British Dramas
Orange is the New Black: Season 2 (Trailer 1) (2014)
Orange Is The New Black is back with conviction. See the Critics Choice Award winning Best Comedy Series of 2014, streaming exclusively on Netflix.
TV Shows | TV Dramas | TV Comedies | US TV Dramas | US TV Comedies | US TV Shows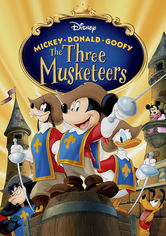 The Three Musketeers (2004)
In Disney's take on the classic tale, Mickey, Donald and Goofy perform brave deeds on behalf of their queen, but head Musketeer Pete has other ideas.
Starring: Tony Anselmo, Jim Cummings, Bill Farmer, April Winchell, Wayne Al! lwine, Tress MacNeille, Rob Paulsen, Russi Taylor, Jeff Bennet! t, Maurice LaMarche, Frank Welker, Shannon Gregory
Directed by: Donovan Cook
Comedies | Movies for ages 8 to 10 | Family Comedies | Family Adventures | Movies based on children's books | Children & Family Movies | Movies for ages 5 to 7